Make breakfast a breeze with a grab-and-go recipe for Healthy Overnight Oats with Chia and your choice of toppings.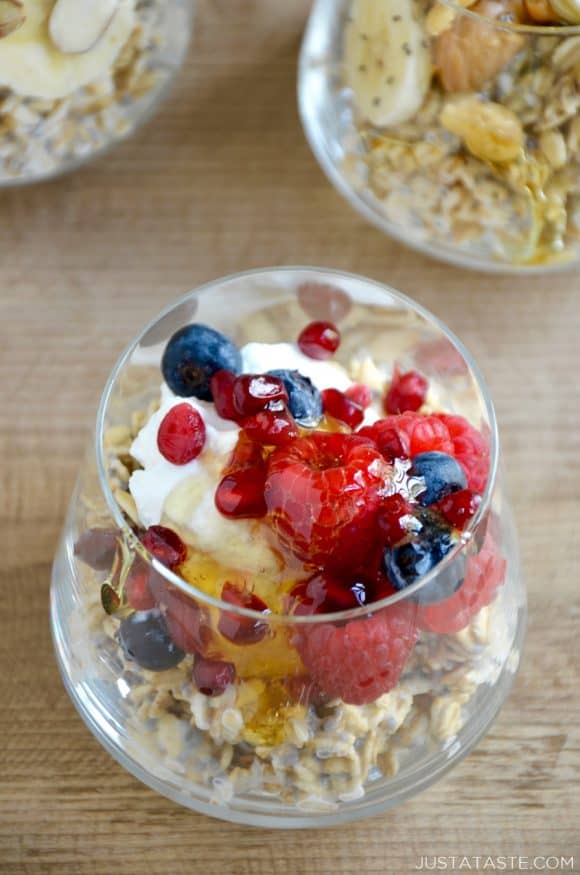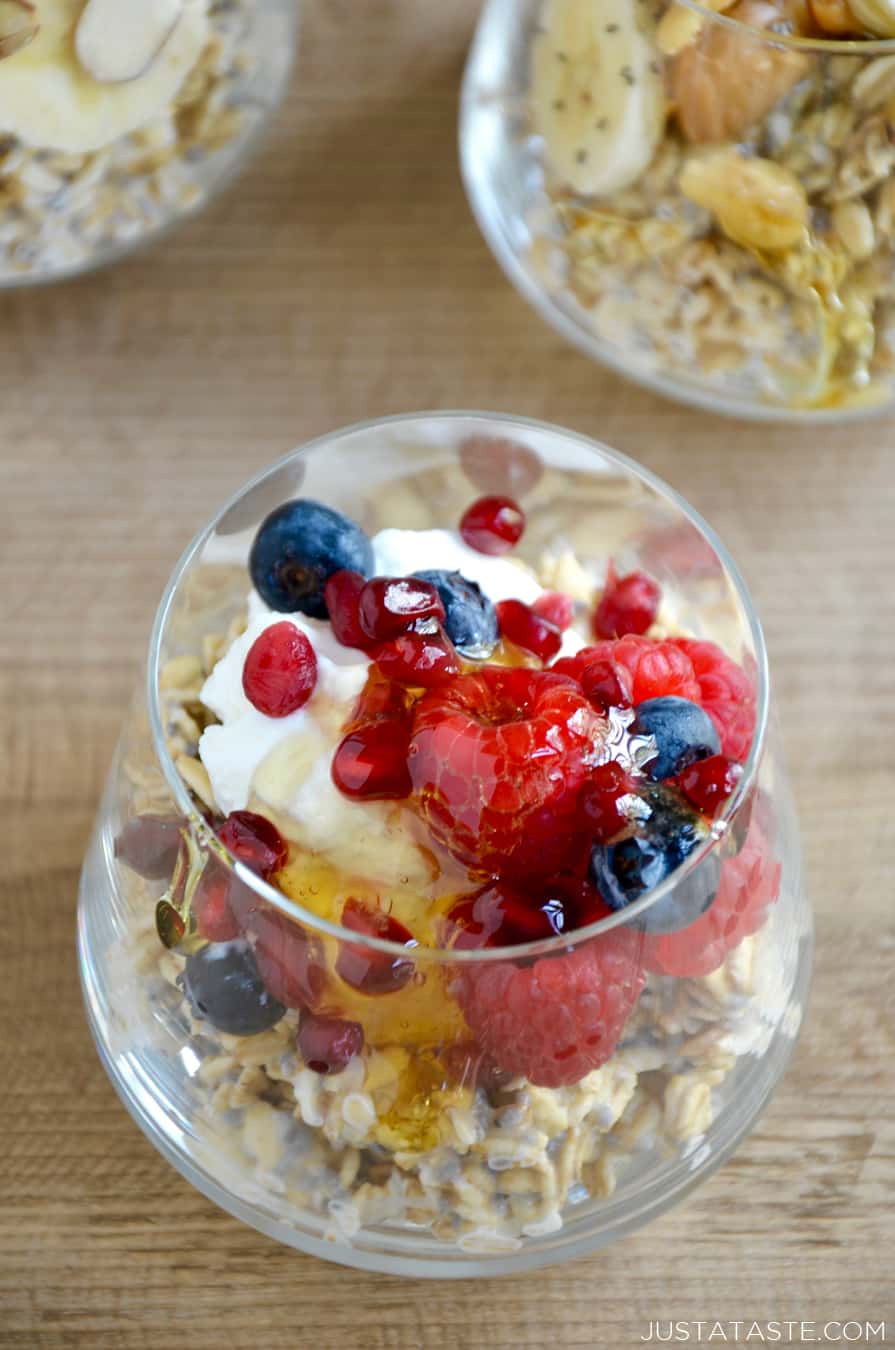 For every bowl of macaroni and cheese, there is a plate of zucchini noodle stir-fry. And now, for every plate of stuffed French toast, there is a glass full of Healthy Overnight Oats with Chia. Balance, or, as I like to say, "just a taste" is the theme around here.
While I've been a longtime oatmeal enthusiast, chilled overnight oats is a relatively new discovery for me. But the great news is that there's not much of a no learning curve.
All you have to remember is the ratio 1:1. That's one part rolled oats to one part liquid (i.e. milk, yogurt, juice, etc.). Stir in a tablespoon of nutrient-rich chia seeds then pop your breakfast into the fridge.
Now here's your chance to get creative when it comes to toppings! I've topped my overnight oats with everything from a dollop of yogurt or peanut butter to chopped nuts, every fruit imaginable and lastly, a thick drizzle of honey. And your make-ahead, grab-and-go breakfast is served!